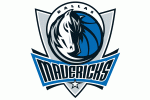 Dirk Nowitzki outdueled Kevin Durant scoring 48 points on just 15 shots Tuesday to lead the Mavericks over the Thunder, 121-112, in Game 1 of the Western Conference finals.
Two days after an emotional Game 7 win over Memphis, the Thunder had no answer on defense for the 7-foot Nowitzki, who scored 27 of his points in the second half and set an NBA playoff record by hitting all 24 of his free throws.
"I thought Dirk was pretty good," said Thunder coach Scott Brooks, tongue planted firmly in his cheek. "He's been doing it for many years against a lot of good players.
"He's one of the best I've ever seen at that position offensively. A lot of shots you don't think he has a chance to make, but he does."
Toronto Sun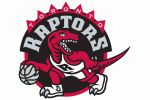 Bryan Colangelo cuts an impressive figure standing in the corner of the Air Canada Centre during games and in the boardroom. This is clearly a man who has never had difficulty selling himself to other people in nice suits.
And that was enough in his first sojourn with the Toronto Raptors, when just being the anti-Rob Babcock was good enough to get a five-year contract from an ownership group desperately in search of a smart American to tell it what it didn't know about basketball.
Colangelo – the name, the Phoenix Suns pedigree, the whole Master of the NBA Universe thing. What wasn't to like? Shoot, even drafting Andrea Bargnani seemed far-sighted. What a bright young man this was, bringing in Europeans and all to a cosmopolitan city.
Globe and Mail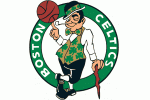 Boston Celtics coach Doc Rivers is recovering from surgery to remove a benign polyp from his throat.
The team said doctors told Rivers he is cancer free.
Rivers joked that his family will be happy that he can't talk for two weeks. But he also urged all coaches to get their throats checked after the stress put on their vocal cords during the season.
Washington Post