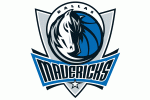 Jason Terry outperformed the NBA's Sixth Man of the Year, Lamar Odom, last series. Now he goes up against "The Beard," Oklahoma City Thunder second-year sixth man James Harden. But Terry, never one to think small or keep his thoughts to himself, is thinking big picture and talking about it.
"I'm trying to outperform their entire bench," Terry said after Monday's practice. "That's what I do." Surely, Harden and other Thunder reserves such as guard Eric Maynor and forward Nick Collison will find that interesting. "Whichever bench comes to play and outplays the other one," Terry said, "the other team has the advantage."
The Mavericks' bench was among the highest-scoring in the league all season and that hasn't changed in the playoffs.
ESPN Dallas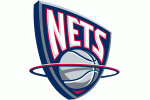 Russian tycoon and New Jersey Nets basketball team owner Mikhail Prokhorov says his decision to head a pro-Kremlin political party was an "uneasy" one.
Prokhorov said Monday he would head the Just Cause party – what he later called in televised remarks "an uneasy and somewhat surprising decision."
Just Cause hopes to win legislature seats in December parliamentary elections. The establishing of the party is widely seen by critics as an attempt by the Kremlin to lure opposition-minded, pro-business voters, while creating an illusion of competition with the ruling United Russia party ahead of elections.
CNNSI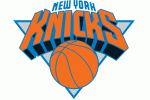 Amar'e Stoudemire is diversifying. Now that the Knicks power forward doesn't have to worry about basketball until the fall, sources tell us he's hoping to add the music business to his mogul portfolio.
The stylish Stoudemire has already established himself in fashion by launching a line with designer Rachel Roy that will debut at Macy's in September. Now, we hear that the 28-year-old basketball star hopes to parlay his friendships with some of hip hop's most successful performers and producers into a recording career.
Producers "will be giving him the beats" and Stoudemire "will be rapping on the tracks," says the source. He has the connections to get the job done. Stoudemire is dating sexy songstress Ciara and counts artist and producer Swizz Beatz among his good pals.
NY Daily News