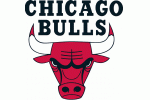 With 10:42 left in the second quarter of the Bulls' 103-82 Eastern Conference finals rout Sunday night, Taj Gibson rudely welcomed Heat superstar Dwyane Wade back to his hometown.
Soaring with a nice pass from C.J. Watson, Gibson dunked emphatically over a defenseless Wade for the highlight that most defined Game 1. Put that play on a poster under the bold words "You Got Taj'd, Bro!" and distribute it to every fan at the United Center before Game 2 on Wednesday.
It was the image that encapsulated everything good the Bulls got from their opener: They weren't going to be intimidated by the Heat's Big Three, who were expected to dominate the series, and much of the credit goes to Gibson and the bench.
Chicago Tribune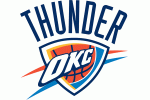 Kevin Durant bounced back from his worst playoff performance yet to score 39 points, Russell Westbrook had his first playoff triple-double and the Oklahoma City Thunder advanced to the Western Conference finals with a 105-90 victory over the Memphis Grizzlies in Game 7 on Sunday.
Durant, the NBA scoring champion the past two seasons, followed the lowest-scoring game of his two postseason appearances with one of his best.
Westbrook was at his all-around best with 14 points, matching his season high with 14 assists and producing extra possessions with 10 rebounds.
KOCO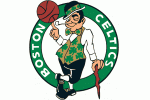 Ainge's biggest regret: "I would have fought harder to bring Tony Allen back," Ainge said. "We tried to sign Tony, we tried to come within our rules of staying in our two-year program. I think that Tony would have helped us.
"We offered Tony a two-year deal out of the gate, but then when Memphis showed him some love and he started thinking about the idea of more playing time …
Then, he wanted a change of scenery."
Boston Globe