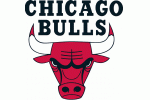 Joakim Noah, often quick with a quip or casual conversation, stared at the ground as he tied his shoes, then retreated to the off-limits training room.
Luol Deng waved off a camera crew looking for a pregame comment. Derrick Rose offered short, serious answers."This is the biggest game of our life right here," Rose said. To say the Bulls were focused Thursday night on closing out the Hawks at Philips Arena is like saying Tom Thibodeau enjoys watching game film.
And the Bulls accomplished their goal, advancing to the Eastern Conference finals for the first time since 1998 with a 93-73 triumph, winning the series 4-2. Bring on the Heat — in Game 1 of the conference finals Sunday night at the United Center.
Chicago Tribune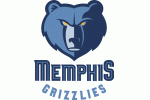 The Grizzlies emerged from another powerful film session Thursday afternoon, and this much was clear: They weren't in the mood for concession speeches.
Hit pause on the talk that their Western Conference semifinal series with the Oklahoma City Thunder is over.
Curb the notion that the Thunder lead the best-of-seven series 3-2 because their defense is superior.
And if you think a blowout loss in Game 5 means the Griz have been demoralized, think again.
Memphis Commercial Appeal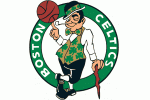 Doc Rivers took a lot of people by surprise Wednesday night with the postgame announcement he's leaning heavily toward returning to coach the Celtics [team stats] for at least another year.
His affinity for the organization — driven home by the comment "I'm a Celtic" — may even indicate a longer commitment.
A league source confirmed last night that the team is close to finalizing a contract extension for Rivers, reportedly for three years. Rivers' contract expires June 30.
Boston Herald