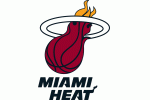 Boston was done. The Heat was moving on to the Eastern Conference finals. But Wade was on the floor and teammate LeBron James rushed over with a concerned look on his face.
Turns out, Wade was just enjoying the moment, eyes closed, letting it all soak in so thoroughly that he didn't want to move for fear of disturbing the moment. Finally, Wade arose and found his friend, James. They players combined for 67 points in the Heat's 97-87 series-clinching victory against the Boston Celtics on Wednesday.
Wade and James hugged on the court, surrounded by cameras and an arena surging with energy. Last summer, they came together to beat Boston and now, with Boston defeated, they came together to celebrate.
Miami Herald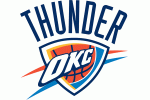 Kevin Durant's work was done early. After three quarters. Not three overtimes.
Instead of hunting down key shots, he was tracking down a T-shirt from the stands and reveling in the Oklahoma City Thunder's 99-72 blowout of the Memphis Grizzlies on Wednesday night that gave them their first series lead in the Western Conference semifinals.
The Thunder lead 3-2 heading into Game 6 on Friday night in Memphis. They got there with ease considering what happened in a triple-overtime thriller two nights earlier.
ESPN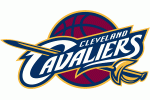 Everyone expected Lakers assistant Brian Shaw to slide into Phil Jackson's job as head coach following the season. Then L.A. tanked in the playoffs, and suddenly, everything seems to have changed. That's where Cavaliers coach Byron Scott enters the picture.
Scott is a member of the Lakers family, a standout guard on those Magic Johnson-led Showtime teams of the 1980s. Scott is also from Los Angeles, where he played his high school ball. He left for L.A. to visit family shortly after the Cavs' season. […] But there are other things to consider.
For one, he's under contract with the Cavs. In order for the Lakers to hire Scott, they would have to provide some sort of compensation in return — such as draft picks, cash and maybe players. Plus, Scott might be a tough sell since he's coming off a 19-63 season.
Fox Sports