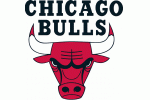 It's a game of survive and advance now. The Bulls did the first part, surviving the Atlanta Hawks 95-83 at a nervous United Center on Tuesday night behind a big fourth quarter from Derrick Rose and Bench Mob stalwarts Taj Gibson and Ronnie Brewer.
Down 70-69 early in the fourth quarter, the Bulls dug in their heels defensively and grinded away.
''It's the playoffs,'' coach Tom Thibodeau said. ''You're going to be in tight quarters. You have to get comfortable being uncomfortable. We hung tough. We stayed together. We got some timely baskets, and we got some stops. I thought the energy of that group was really good.''
Chicago Sun-Times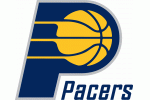 Larry Bird will get to see his rebuilding project through, after all. The Indiana Pacers announced Tuesday that they will keep Bird as team president after he met with owner Herb Simon in Los Angeles.
The Pacers made their first playoff appearance since 2006 this season in the final year of Bird's contract, and the future looks bright. Danny Granger, the veteran starter, is 28, and none of the remaining starters — Darren Collison, Tyler Hansbrough, Paul George or Roy Hibbert — is older than 25.
"I'm quite pleased with the success we experienced this past season and pleased with the direction our team is going," Simon said in a statement. "I'm glad Larry is staying to help us continue in the positive direction we are going."
The team also announced that David Morway will stay as general manager.
Press Release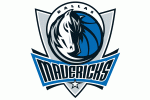 Dallas Mavericks coach Rick Carlisle may have opened the door for Caron Butler to return in time for the Western Conference finals, just three days after team president Donnie Nelson called that idea "next to impossible."
"He's now at a point where he's dunking the ball and he's making more and more progress," Carlisle said Tuesday. "When he's back, he's going to be back 100 percent. Timetable-wise, I don't know exactly when that's going to be. I'll tell you what, it's [Butler's aggressive rehab] something that's energized our team, really since he took his knee cap and shoved it four inches back into place on Jan. 1 in Milwaukee."
ESPN