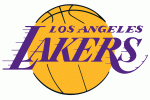 Their Game 4 loss to the Mavericks is as ugly as it gets and now they face a future with an aging and expensive roster and without Phil Jackson, their Hall of Fame coach.
The Lakers' season ended amid a firestorm of "Beat L.A." chants and a complete undoing at the hands of the Dallas Mavericks in a surprisingly early phase of the NBA playoffs.
The Mavericks won Game 4 of the Western Conference semifinals Sunday, 122-86, and it could only get worse for the Lakers in what will surely be a long, agonizing off-season.
Their roster is aging. Their team looks slow. Their spending power is hamstrung by salary-cap guidelines that might get tighter with 22 of 30 teams claiming to lose money this season.
LA Times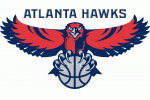 This is what effort looks like. This is what defense looks like. This is what Josh Smith taking over in the fourth quarter with his feet in the paint and not near the three-point line looks like (quick, somebody take a picture!). Imagine if every game was like this.
The Hawks rebounded from a miserable performance again Sunday night, and the only reason to see it coming was because there was no reason to see it coming. Throw a whiffle ball in a wind tunnel and guess which direction that sucker will fly. That's sort of like predicting the Hawks. But they showed us something again: potential.
After flopping in Game 3 and failing to lead after any quarter in consecutive games, the Hawks' 100-88 win over Chicago at Philips Arena showed us how good they can be.
Atlanta Journal Constitution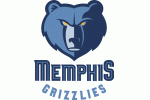 The Grizzlies rallied from 16 points down late in the third quarter to claim an unlikely, 101-93 overtime victory over the Oklahoma City Thunder to take a 2-1 lead in their best-of-seven Western Conference Semifinal series.
"We were fortunate to get this win, but that's the playoffs," Memphis coach Lionel Hollins said. "In order to go further, you always have to experience games where you have to do something miraculous in order to win the game. And I thought this was miraculous, the way we fought back after being down 16."
Memphis' Game 3 win was miraculous and also a testament to the team's resilience, something their fans have grown accustomed to, as well as their growth.
FS Tennessee