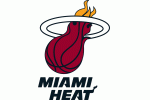 This was about respect. And it had to do with more than the significance of Tuesday's 102-91 victory over the Boston Celtics at AmericanAirlines Arena.
This was about offering a reminder of who they are and what that can accomplish.
On the day the results of the voting for NBA Most Valuable Player were released, LeBron James and Dwyane Wade served up more than a few what-about-me moments in the victory that pushed the Heat to a 2-0 lead in this best-of-seven Eastern Conference semifinals series.
"No question, they were terrific and used every bit of their talent to help us win," coach Erik Spoelstra said.
Sun-Sentinel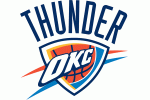 Kevin Durant scored 26 points, James Harden led an outburst by Oklahoma City's bench with 21, and the Thunder evened their series with Memphis by beating the Grizzlies 111-102 in Game 2 on Tuesday night.
After scoring just 16 points in a Game 1 loss, the Thunder's bench tripled that amount and put Oklahoma City firmly in control with an 18-6 run to start the fourth quarter.
Russell Westbrook scored 24 and his backup, Eric Maynor, added 15 for the Thunder.
KOCO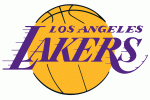 The Dallas Mavericks might have planted a seed of doubt in the two-time defending champions' minds while stealing Game 1 and home-court advantage away from the Los Angeles Lakers on Monday night.
"I'm highly concerned," Lakers star Kobe Bryant said after the Mavericks erased a 16-point second-half deficit for a 96-94 victory in the opener of their Western Conference semifinal series. "This team can beat us. It's clear. We just have to come in ready to play Game 2."
It's also clear that the Mavericks, who have won back-to-back road playoff games after losing 18 of their previous 20 away from American Airlines Center, believe they can beat the Lakers.
ESPN