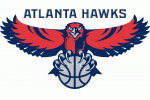 That switch the Hawks flipped to start the postseason is still on, shocking opponents and critics each step of the way.
The Hawks stormed the United Center and stunned the Bulls with a 103-95 victory in Game 1 of the best-of-seven Eastern Conference semifinals on Monday. Atlanta, the fifth seed, took home-court advantage away from the top-seeded and heavily-favored Bulls.
In each of the past two postseasons were swept 4-0 in the second round by large margins. They vowed it would be different this time and immediately proved it by beating the Bulls.
Atlanta Journal Constitution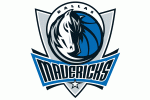 The supposedly soft Mavericks wiped the blood off their lip and rallied from a 16-point deficit to steal Game 1. The Mavs did it with defense. They held the Lakers to one bucket in the final three and a half minutes, finishing the game with a 9-2 run.
Jason Kidd locked down Kobe Bryant, who had a game-high 36 points, for the final few minutes. Bryant missed three of four shots — including a 3-point attempt at the buzzer that bounced off the back rim — and committed one turnover during that span.
Dirk Nowitzki (28 points, 14 rebounds) had a dominant performance to lead five Mavs in double figures.
ESPN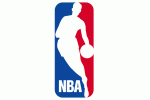 The NBA attracted plenty of attention all offseason, and that's carried over into the real games.
Those months of free-agent intrigue fed into robust television ratings in the regular season and now into the playoffs. Viewership for the first round was up 30 percent from last year.
"We actually couldn't be more pleased," Commissioner David Stern said on a conference call Monday. "We're actually a little surprised, but pleasantly."
NY Times