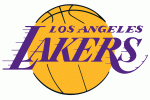 Destination, Dallas.
Or Portland.
Either way, the Lakers will be the well-rested host for Game 1 of the Western Conference semifinal series against the Mavericks or Trail Blazers. They got the weekend off by defeating the Hornets, 98-80, in Game 6 on Thursday night at New Orleans Arena, winning the series, 4-2.
"It was huge," center Andrew Bynum said in his on-court TV interview of finishing the series in six games.
Game 1 of the next round will be Monday night at Staples Center.
LA Times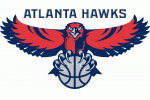 Even when Marvin Williams missed a 3-pointer, good things happened for the Atlanta Hawks.
With his team up by one point and the clock winding down to the 10-second mark in the fourth quarter, Williams gathered a pass on the wing and launched an attempt that missed. But the rebound wound up in the hands of Jamal Crawford.
He was fouled with 8.2 seconds left and made both free throws, and when J.J. Redick missed a wide-open 3-point attempt and Jason Richardson has his attempt blocked by Josh Smith in the waning seconds, the Hawks had an 84-81 victory that clinched the first-round series win (4-2) over the Magic.
Sporting News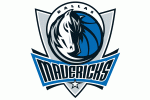 Dallas won the first-round playoff series 4 games to 2.
The Blazers, who led 27-19 after the opening quarter, trailed 52-43 at the half and were down by 17 points in the third quarter and 75-62 going into the fourth quarter.
But they made a huge run, similar to the burst that propelled them to a stunning home victory from 23 points behind in Game 4 at the Rose Garden
Portland Tribune