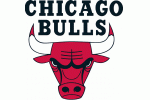 Derrick Rose has delivered so many breathtaking moments this season that the spectacular has flirted dangerously with becoming the norm.
Since the championship run ended, however, the Bulls winning a playoff series isn't normal. That's why Rose's third-quarter stretch in the Bulls' series-clinching 116-89 victory over the Pacers on Tuesday night reminded all what we're witnessing.
Saddled with a sprained left ankle, not to mention four fouls, Rose simply took over, turning a taut game into first a blowout and then a blowup. He scored 10 of his 25 points, including three 3-pointers, and dished out two of his six assists as the Bulls closed the third with a 23-8 run that turned the Pacers' physical play into thuggery.
Chicago Tribune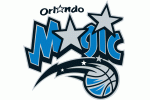 For the first four games of this playoff series, the Orlando Magic could depend on only one player: Dwight Howard. No one else hit shots consistently. No one else defended game-in, game-out effectively. And no one else brought the necessary intensity at the beginning of games.
But with their team facing elimination Tuesday night, the rest of the Magic finally had Howard's back.
On an evening Howard faced early foul trouble, his much-maligned supporting cast turned Game 5 — and perhaps the series itself — on its ear. J.J. Redick, Jason Richardson and the rest of the roster propelled the Magic to a 101-76 thrashing of the Atlanta Hawks at Amway Center.
Orlando Sentinel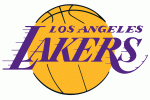 Kobe Bryant stormed down the lane, rose into the air and stayed there above 6-foot-10 Emeka Okafor before dropping a hammer dunk that shook the very foundation of Staples Center.
The force of the slam fired up the Lakers late in the first half en route to their 106-90 tie-breaking Game 5 victory over the New Orleans Hornets on Tuesday night. The Lakers have won the past 16 series in which they won Game 5 of tied series.
Bryant, playing on a sprained left ankle that had Lakers fans panicky in recent days, was quiet in the early going while the Hornets took a nine-point lead early in the second quarter. But Bryant's dunk 3:31 before halftime energized his team and his town.
OC Register