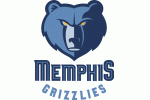 Mike Conley led a balanced attack, finishing with 15 points and seven assists, as the Memphis Grizzlies handled the San Antonio Spurs, 104-86, in Game 4 of the Western Conference quarterfinals.
Darrell Arthur supplied 14 points off the bench and Tony Allen netted 12 in a starting role for Memphis, which now has a commanding 3-1 lead in the series and will try to close it out on Wednesday in San Antonio.
Zach Randolph ended with 11 points and nine boards for the victors. Tony Parker led all scorers with 23 points, but committed seven turnovers for the Spurs, who got 14 points from Manu Ginobili.
Tim Duncan, celebrating his 35th birthday, was limited to six points and seven rebounds in defeat.
Vancouver Sun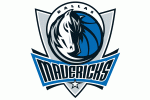 Chandler went to coach Rick Carlisle on Monday morning with a suggestion. Instead of always playing on the weak side of the offense, he wanted to move around to try getting more involved and to have a better chance at grabbing rebounds.
Go for it, Carlisle said.
Chandler wound up with 14 points and 20 rebounds, but his most important contribution might've been setting the aggressive, exciting tone the Mavericks needed to bounce back from a devastating loss and beat the Trail Blazers 93-82. Dallas leads the series 3-2, with two days to rest up before trying to close things out in Game 6 on Thursday night in Portland.
ESPN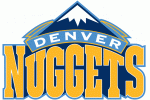 His was the ultimate splash. Danilo Gallinari arrived in Denver as part of the big trade, and after a 'warm-up' game of two points, he put 30 on the board in his second outing in a powder blue uniform. Nuggets fans fell in love. He made shots. All was right. Until the playoffs.
Then all became wrong. Gallinari, in his first playoff series as a pro, found the shots tough to make.
That was, until Monday night.
Gallinari played his best game of the series in Game 4, scoring 18 points on 6-of-13 shooting — 3-of-4 from 3-point range — in the Nuggets' win over Oklahoma City. It was a huge confidence-boosting performance for the 22-year-old pro.
Denver Post