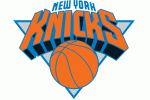 Thanks to a knee strain, a pulled back muscle and a lack of depth, the Knicks will still be working on their first playoff win in 10 years next season.
Their rollercoaster campaign is over.
Despite an admirable Amar'e Stoudemire electing to play and play grittily, the Celtics supplied the brooms today and ambushed the overmatched Knicks 101-89 at the Garden to close them out, 4-0. The Garden crowd gave them a standing ovation in the final seconds for their second-half comeback that saw them slice a 22-point third-quarter lead to four in the final period.
NY Post


The 76ers have only delayed the inevitable, but on this Sunday afternoon, it's important to note exactly how impressive today's 86-82 victory over the Miami Heat actually was. Never mind that the Sixers were down 6 points with about 1 minute, 30 seconds remaining.
Never mind that this game had all of the makings of Game 1 and Game 3: the Sixers failed to score a field goal beginning from about 6:35 remaining until about 1:22 remaining.
The most impressive part of this win was that it came on the shoulders of three young guys: Evan Turner, Jrue Holiday, and Lou Williams. Just think how depressing this off season would have started if it began by getting swept out of the playoffs by Miami and with Turner looking like an iffy prospect.
Philadelphia Inquirer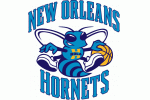 Behind a triple-double from guard Chris Paul, the New Orleans Hornets defeated the Los Angeles Lakers 93-88 Sunday night in New Orleans Arena, squaring the WesternConference playoff series at 2-2 and ensuring a sixth game here Thursday night.
Paul had 27 points, 15 assists and 13 rebounds.
Paul scored 14 points in the fourth quarter and in a nearly six-minute stretch, from 7:14 to 1:32, he was the only New Orleans player to score. Bryant twisted his left ankle with 1:32 remaining and left the game, only to return after a time out.
NOLA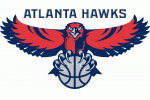 It took a lot of hard work for the Hawks to take homecourt advantage away from the Magic in their first-round Eastern Conference playoff series.
They nearly gave it back with several mistakes in the final moments of Game 4 on Sunday night before finally putting away the Magic.
Guard Joe Johnson made four free throws in the final 20.2 seconds to secure Atlanta's 88-85 victory over Orlando at Philips Arena. The Hawks can win the best-of-seven series with a victory at Orlando on Tuesday.
Jamal Crawford scored a team-high 25 points and Johnson had 20 for the Hawks.
Atlanta Journal-Constitution