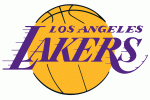 Kobe Bryant has help these days. He wants to make sure he uses it. The Lakers played their first road playoff game this season and got their first comfortable playoff victory Friday night in what Ron Artest summed up as a "team effort.
Artest cited little details such as Steve Blake's 3-pointer and Shannon Brown's sharp cut for a dunk in beating the New Orleans Hornets, 100-86, for a 2-1 lead in this first-round series.
Bryant had 30 points, going back to his usual job as top scorer while his teammates stayed better committed to defending Hornets star Chris Paul.
OC Register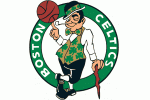 There likely were Celtics fans convinced the team that showed up last night at Madison Square Garden didn't exist anymore. That those guys in green were exhausted and less cohesive than the guys in green who played so brilliantly during the 2008 and 2010 seasons to reach the NBA Finals.
Last night, however, was a prime example of the Celtics at their best, like Muhammad Ali against Cleveland Williams or Pedro Martinez in '99. They outclassed, outhustled, and overwhelmed the Knicks, 113-96, at the briefly raucous Garden, claiming a 3-0 lead in the series and making a definitive statement about their stature in the Eastern Conference.
The banged-up Knicks entered the game with Chauncey Billups out with a sore left knee and Amar'e Stoudemire playing with an ailing back, but they believed one strong effort against the erratic Celtics could turn the momentum in the series. The Celtics erased those thoughts in a hurry.
Boston Globe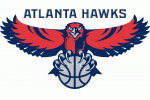 After Jamal Crawford banked in a 3-pointer to preserve the Hawks' victory over the Magic, coach Larry Drew slumped over the scorer's table and flashed the smile of a man who knew his team had just gotten away with something.
"I was hoping he would attack the basket," Drew said. "He was two or three feet behind the 3-point line. I didn't know if it was going in or not. I was just pretty relieved that it did go down."
Crawford's leaning, challenged shot with 5.7 seconds left provided an unlikely ending to Atlanta's 88-84 victory over the Magic on Friday at Philips Arena. The Hawks lead the best-of-seven series 2-1 with Game 4 on Sunday at home.
Atlanta Journal Constitution