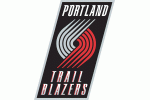 Maybe in another city, the crowd might have booed Roy. Instead, the Rose Garden crowd gave him a rousing ovation.
Then, when Roy checked into the game with 2:17 left in the first quarter, the crowd went one better, giving Roy a rousing standing ovation. It was a terrific night of redemption for Roy, who had 16 points and four assists in 23 minutes, helping the Blazers to a 97-92 victory that narrowed their series deficit to 2-1.
I think a lot of us who were around at the beginning of Roy's career were relieved. There were a couple brutal days in which commenters and callers ripped Roy, some in a ridiculous manner, with the kind of contempt that used to be reserved for Bonzi Wells or Darius Miles, as if the anonymous critics had no sense of perspective at all.
The Oregonian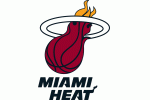 For two days, Heat coach Erik Spoelstra pleaded with his team to not "exhale" in its first-round playoff series that seemed over after two games. Well, the Heat yawned Thursday night in Philadelphia and still won.
The Heat defeated the 76ers 100-94 despite an uninspired effort early in the game. The Heat now leads the best-of-7 series 3-0 and could sweep its first-round opponent with a victory Sunday at Wells Fargo Center.
Dwyane Wade led the Heat with 32 points, making 10 of 19 shots despite injuring his left arm in the second quarter.
Miami Herald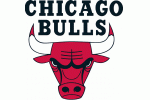 You can throw long-armed defenders at Derrick Rose like Paul George or try fresh looks like Dahntay Jones. You can even harass him into 4-for-18 shooting, as the Pacers did Thursday night at Conseco Fieldhouse with a withering, brutally physical defense.
But you can't stop Rose's spirit.
That's why Rose wrote another chapter in his growing legend, driving past Jones and scoring with his left hand over Roy Hibbert and Danny Granger with 17.8 seconds left, the game-winning shot in the Bulls' gritty 88-84 victory over the Pacers. The Bulls now lead the best-of-seven Eastern Conference quarterfinals 3-0 with a chance to close out the sweep here Saturday.
Chicago Tribune