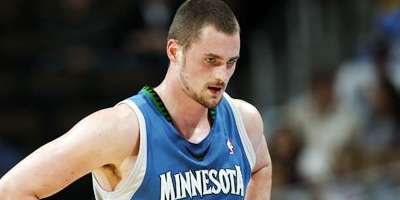 There's a silver lining to the dark cloud that was the Minnestoa Timberwolves 17-65 season that had them finishing last in the Western Conference for the second straight year. With the worst record in the 2010-11. Three year man out of UCLA Kevin Love winning the Most Improved Player award was that lone brightness.
Love averaged 20.2 points and a league-best 15.2 rebounds in 73 games this season, an increase from his production of 14.0 points and 11.0 rebounds in 2009-10.
"For me, at this point in my career, this award probably means the most," said Love at a news conference. "I have to thank the fans. They supported us throughout the year, throughout the double-double streak."
Love became the first player since Moses Malone to average at least 20 points and 15 rebounds since 1982-83.