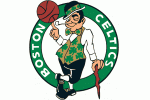 Kevin Garnett sank the go-ahead basket with 14 seconds left, then stole the ball as the Boston Celtics overcame Carmelo Anthony's 42 points and beat the depleted New York Knicks 96-93 to take a 2-0 lead in their playoff series on Tuesday night.
The Knicks played the entire second half without Amare Stoudemire, who had back spasms. Chauncey Billups missed the game with a sore left knee.
Garnett hit the decisive jump hook after backing Jared Jeffries into the lane. The Knicks then got the ball to Anthony in the left corner, where he was double-teamed by Paul Pierce and Glen Davis. Anthony passed inside to Jeffries, but Garnett stole the ball and called timeout with 4 seconds remaining.
Boston Herald


Orlando Magic fans took every opportunity to chant "MVP! MVP!" for their center Dwight Howard.
They have a point, as Howard, who was given his Defensive Player of the Year Award, has been nothing short of a monster in the series, scoring 79 points and grabbing 38 rebounds in the two games.
But after Game 2, a compelling argument can be made that the most valuable player in this series is Hawks power forward Al Horford.
Horford was hamstrung by two fouls in the first 2:10 and sat the rest of the first half. Without him, Orlando controlled the paint and the boards and, as Hawks shooting inevitably cooled off, turned the game around and evened the series with an 88-82 victory.
FS South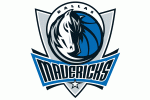 Peja Stojakovic tied his career playoff best with five 3-pointers and had 21 points in powering the Dallas Mavericks to a 101-89 victory over the Portland Trail Blazers to take a 2-0 lead in their first-round NBA playoff series.
Dirk Nowitzki scored 14 of his game-high 33 in the fourth quarter for the Mavs.
Press Release