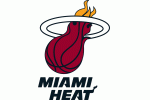 Physical evidence of an arena whipped into a frenzy swirled through AmericanAirlines Arena on Monday night.
Large sections of fans in the upper bowl turned their free white T-shirts into rally towels during the Heat's 94-73 victory against the Philadelphia 76ers. The result was a flurry of cotton fibers falling like snow from the rafters every time the Heat made an outstanding play.
And there were a lot of them from the Heat on Monday. The atmosphere inside the arena: white-out conditions both on and off the court.
The crowd — clad in all white — was a storm of excitement; the Heat's defensive effort was a blizzard of domination.
Miami Herald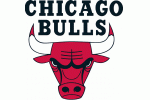 Indiana Pacers coach Frank Vogel may have stumbled upon a way to stop Derrick Rose. Praise him.
Asked about Vogel's comment that Rose has ''Allen Iverson's speed, Jason Kidd's vision, Chauncey Billups' shooting and Michael Jordan's athleticism,'' Rose looked like a deer in headlights.
''I don't know why he did that,'' said the Bulls' modest star, who never has looked that uncomfortable against a stacked defense. ''I really didn't like it. I didn't do anything in this league yet. To compare me to those players, I'm not there yet.''
Fortunately for Rose and his teammates, the Kryptonite compliment didn't work between the lines at the United Center on Monday night. Looking very unbashful on the hardwood, Rose led the Bulls past the Pacers 96-90. The win, their 11th straight, gives them a 2-0 lead in this best-of-seven first-round series.
Chicago Sun-Times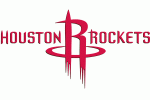 Rick Adelman won't return for a fifth season as head coach of the Rockets, the Houston Chronicle reported Monday afternoon.
The paper reported that Adelman and Rockets general manager Daryl Morey couldn't reach agreements on how they would continue to work together.
The team did not immediately respond to a message seeking confirmation.
Adelman guided the Rockets to a 193-135 record, including a 43-39 record this past season. The Rockets finished last in the ultra-competitive Southwest Division and missed the playoffs for the second straight year.
Toronto Sun