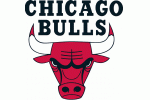 Derrick Rose exhaled a mild groan as he sat down.
Thirty minutes earlier he and the Bulls had won Game 1 of their Eastern Conference quarterfinals with a pulsating come-from-behind 104-99 victory over the Pacers that culminated in a 16-1 run, withstanding every Pacers' push, literally and figuratively.
Rose had traveled to the free-throw line a career-high-tying 21 times as part of his playoff-career-high 39 points, serving as a Pacers' pinata.
Chicago Tribune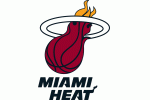 With 33 seconds left in the first playoff game of the most anticipated postseason in Heat franchise history, a packed arena stood and screamed as LeBron James towered over the Philadelphia 76ers' Jrue Holiday.
James had just rejected Holiday's last-ditch layup attempt, redirecting the ill-fated shot a few rows into a sea of white inside American-Airlines Arena. James paused momentarily and stuck out his chest. It was subtle yet unmistakable body language, and the crowd erupted.
The sequence represented everything Game 1 of this playoff series was about. The young and fearless 76ers didn't back down but, when it mattered, the Heat lorded over them like NBA royalty. Miami defeated Philadelphia 97-89 in a game that was hardly convincing for the Heat but highly entertaining for a city with NBA fever.
Miami Herald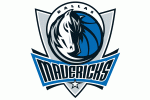 You certainly must give the Mavericks this much credit – it would have been very easy to allow the Portland Trailblazers to march away in Game 1 midway through the 4th Quarter. The Blazers had taken over the momentum, the pace, the style, and most importantly the score with a 72-66 lead, inside 6 minutes to go.
At that juncture of the contest, the Mavs 3's were no longer dropping through, the defense now looked timid and ineffective, and Portland seemed to be ending a fair number of their possessions by hanging on the rim after a dunk.
And despite not following the recipe for victory for much of the night, the Mavs deserve very high amounts of respect and credit for showing the resolve to fight their way out of that mess. Led almost completely by their two most trusted veterans, Dirk Nowitzki and Jason Kidd, they made enough plays and won enough battles in the final minutes to emerge with the Game 1 win.
Dallas Morning News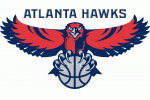 The Hawks flipped the switch. Suddenly guard Joe Johnson looked like a five-time All-Star again. Jamal Crawford found the form that made him last season's Sixth Man of the Year. Kirk Hinrich showed why the Hawks traded for him in February.
And when the Orlando Magic attempted to rally from 18 points down in the fourth quarter, the Hawks responded with the kind of toughness and resolve they had shown only occasionally in the regular season.
The Hawks stunned the Magic 103-93 in Game 1 of the Eastern Conference playoffs on Saturday night. They nullified Orlando's home-court advantage in the best-of-seven series that continues here Tuesday.
Atlanta Journal Constitution