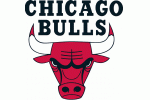 Kyle Korver scored 19 points, Derrick Rose added 15 and the Chicago Bulls closed the regular season with their ninth straight victory, beating the New Jersey Nets 97-92 on Wednesday.
The Bulls earned home-court advantage throughout the playoffs later Wednesday with San Antonio's 106-103 loss to Phoenix. Had the Bulls and Spurs tied for the best record, a random drawing would have decided the overall No. 1 seed because all the tiebreakers were even.
Joakim Noah finished with 10 points and 10 rebounds as the Bulls finished 62-20, equalling their best showing since the 1997-98 championship season.
Globe and Mail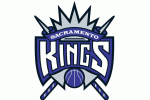 Sacramento Kings fans made it feel like old times.Then, so did Kobe Bryant.
Bryant's tying 3-pointer with 4.8 seconds left in regulation forced overtime, and the Los Angeles Lakers regrouped to hand Sacramento a 116-108 loss Wednesday night in what might have been the Kings' last game ever in Sacramento.
"We're proud of the way we represented this city and this area," said Kings coach Paul Westphal, who got choked up in his postgame news conference. "We don't know if we'll continue doing that or playing somewhere else. We really felt it tonight. We know that through the ups and downs, these fans supported us. We think we're ending one of those down times.
CBC Sports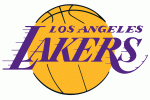 Kobe Bryant has been fined $100,000 by the NBA for calling a referee an antigay slur during last night's Lakers game against the Spurs.
"Kobe Bryant's comment during last night's game was offensive and inexcusable," NBA Commissioner David Stern said. "While I'm fully aware that basketball is an emotional game, such a distasteful term should never be tolerated. Accordingly, I have fined Kobe $100,000. Kobe and everyone associated with the NBA know that insensitive or derogatory comments are not acceptable and have no place in our game or society."
About an hour later, Bryant said he was hoping to meet with gay groups.
E! Online