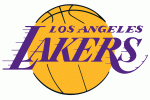 Andrew Bynum had fallen earlier, sending shockwaves through Lakerland, and his MRI exam on a hyperextended right knee set for Wednesday morning will still chart the course of the Lakers' possible third consecutive NBA championship run.
But Kobe Bryant clapped his hands — even though his face still looked angry about all that had happened on a wild Tuesday at Staples Center — after his 3-pointer dropped through the net with a few minutes left. And the Lakers staggered to a 102-93 victory over a junior-varsity version of the San Antonio Spurs to move to the brink of the No. 2 seed in the Western Conference.
By winning the penultimate game over a San Antonio team resting leaders Tim Duncan, Manu Ginobili and Tony Parker, the Lakers can lock up the second seed in the West with a victory Wednesday night in Sacramento — or if Dallas loses to visiting New Orleans.
OC Register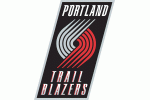 The Portland Trail Blazers have clinched the No. 6 seed in the Western Conference. Now they just have to wait until Wednesday night to find out who they'll face in the first round of the playoffs.
LaMarcus Aldridge led Portland with 22 points and 11 rebounds as the Blazers beat the Memphis Grizzlies 102-89 Tuesday night at the Rose Garden.
Nicolas Batum added 16 points off the bench for the Blazers (48-33), who could face the Mavericks, Lakers or Thunder in the first round.
Oregonian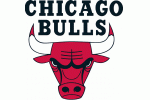 Nobody knows where this most magical of regular seasons will lead come playoff time, but say this about the Bulls: Present them a challenge and they meet it.
Derrick Rose talked with disgust at the morning shootaround about the Knicks being the only team the Bulls hadn't defeated this season and then dropped 26 points to wow a Madison Square Garden crowd in a 103-90 victory.
Carlos Boozer added a monster double-double of 14 points and 22 rebounds and Luol Deng contributed 23 points and 10 rebounds in 44 minutes.
"We were focused," Rose said. "When guys play like that, we're a hard team to beat."
Chicago Tribune