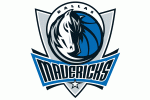 Dirk Nowitzki had 23 points and 12 rebounds, and the Dallas Mavericks beat the Houston Rockets 98-91 in overtime Monday night to move a half game ahead of the Los Angeles Lakers for the No. 2 seed in the Western Conference.
Shawn Marion and Jason Terry scored 21 points each, and Tyson Chandler grabbed 12 rebounds for the Mavericks, who snapped a three-game road losing streak by beating Houston for the fourth straight time.
Kevin Martin had 28 points to lead the Rockets, who were eliminated from playoff contention on Friday.
ESPN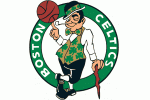 A day after a beatdown by the Miami Heat, Boston Celtics coach Doc Rivers chose rest over seeding when he sat Kevin Garnett, Ray Allen and Rajon Rondo for Monday night's game against the Washington Wizards.
Rivers also said Paul Pierce probably wouldn't play, and that Jermaine O'Neal would see limited minutes.
"The way we're playing right now, I think we do need it, so we're going to take it," Rivers said.
Rivers made the move even though his team was still in contention for the No. 2 seed in the Eastern Conference. Boston trailed Miami by one game after Sunday's 100-77 road loss, but the Celtics own the tiebreaker between the two clubs. Boston would claim second place if it defeated the Wizards on Monday and beats the New York Knicks in its regular season finale on Wednesday — and if the Heat were to lose at Atlanta on Monday or at Toronto on Wednesday.
Press Release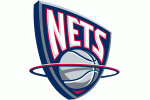 Deron Williams underwent surgery on his right wrist this morning at the Hospital for Special Surgery to remove loose particles and scar tissue, the Nets said. The team said Williams is expected to resume basketball activities in six to eight weeks and should be ready for the start of next season.
The surgery was performed by hand specialist Dr. Andrew Weiland and Nets team orthopedic Dr. Riley Williams III. According to the Nets, three bony fragments and scar tissue were removed from the wrist.
The Star-Ledger