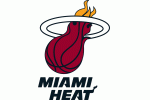 So fascinating would be a playoff series between these teams. Simply put, they hate each other.
Hate is a powerful word but feelings run deep between the Heat and Celtics, and no amount of lip service or fake smiles can temper that fact. The Heat defeated the Celtics 100-77 on Sunday at AmericanAirlines Arena in a game where each member of the Heat's Big 3 received a technical for outward displays of raw emotion.
For most of the game, the tension between the rivals was like a powder keg waiting to explode.
Twice it nearly did — once in each half. Those emotions were a possible precursor to the playoffs. The game's final score, at least for the home team, was a bit of welcomed finality.
Miami Herald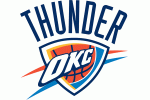 Kevin Durant continues marking tasks off his to-do list.
On Sunday, he checked off a win against the Los Angeles Lakers inside Staples Center from his checklist. The 120-106 victory was the first time Durant and the Thunder notched a win here, one of only three places the Oklahoma City All-Star has yet to defeat the home team in his four-year career. But Durant wasn't focused on that minor milestone.
"It feels good. But we don't play this game just to say we want to beat the Lakers at home," said Durant, who scored a team-high 31 points on 11 of 15 shooting. "This was a step in the right direction. But we want to get to something bigger. It was kind of a statement win for us."
Oklahomian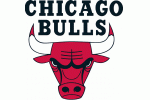 A win is a win, as Derrick Rose said. But this one barely passed the smell test.
With another MVP-caliber performance by Rose, the Bulls won a close game on the road in a playoff atmosphere Sunday against a team they could see in the second round of the playoffs. It's hard to argue with that three days before the end of the regular season.
The only catch is that there shouldn't have been a playoff atmosphere at Amway Center. It shouldn't have been that close. And it shouldn't have taken an MVP-caliber performance by Rose to beat the Orlando Magic. Not with Dwight Howard nowhere near the building.
Chicago Sun-Times