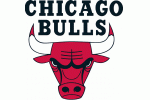 The Bulls hit a bull's-eye at a rocking United Center that certainly had the feel of a playoff game. A sellout crowd at a fever pitch. Scoring at a premium. A brief skirmish that drew a Kurt Thomas technical foul.
And Derrick Rose, well, rose above it all, offering another transcendent performance as the Bulls pulled away from the Celtics for a 97-81 victory.
That dropped the Celtics and Heat four games behind and the Bulls' magic number to one to clinch the Eastern Conference's No. 1 playoff seed and homecourt advantage. It also elevated Rose's most valuable player credentials because several of his 30 points were of the spectacular variety. Rose also added eight assists and five rebounds.
Chicago Tribune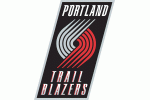 The battle for sixth place in the Western Conference playoff race is by no means settled, but for now, that spot belongs to the Trail Blazers.
Portland beat the Jazz 98-87 on Thursday night in Utah, thanks in large part to big games from Gerald Wallace and Nicolas Batum.
Wallace finished with 29 points, including four three-pointers, and Batum, starting in place of the injured Marcus Camby, had 21 points on 9 of 13 shooting.
The Blazers, who never trailed, improved to 46-33, a half game better than idle New Orleans. Portland has three games left to play, starting Friday night at home against the Los Angeles Lakers.
The Oregonian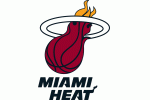 King James' mom, Gloria, was cuffed for hitting the valet at Miami's Fontainebleau hotel with her purse when he brought her car around at about 5 a.m. yesterday, according to police. And if that wasn't bad enough, Mrs. James, who police say had a strong odor of alcohol on her breath and bloodshot eyes, allegedly tipped Sorel Rockfeller with a slap in the face!
A Miami Heat executive — not her son, who was at home licking his wounds after a 90-85 loss to the Milwaukee Bucks — bailed Gloria out of the clink.
Boston Herald