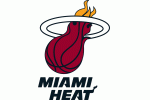 LeBron James has now scored 2,000 points in seven straight seasons. James entered Wednesday night's game against the Milwaukee Bucks with 1,998 points this season. He made a pair of free throws with 2:12 remaining in the first quarter to reach the 2,000 milestone.
The NBA's two-time reigning MVP is the eighth player to score 2,000 points seven times. At 26, he's the youngest member of that club.
He's also the seventh person in NBA history to score 2,000 in seven straight seasons, joining Wilt Chamberlain, Alex English, Michael Jordan, Karl Malone, Oscar Robertson and Dominique Wilkins.
Press Release


Dwight Howard will get the time off he wanted before the playoffs.
When we see him next, he'll be working on four days' rest, like a very tall big-league pitcher.
Howard faces a one-game suspension — his second of the season — after picking up his 18th technical foul in the Magic's 111-102 overtime victory Wednesday night against the Charlotte Bobcats, a game unexpectedly high jacked by drama and suspense.
Unless the NBA rescinds the technical, Howard will be suspended for the next game Sunday against the Chicago Bulls at Amway Center.
Orlando Sentinel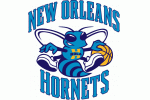 The New Orleans Hornets clinched a playoff berth Wednesday night with a come-from-behind 101-93 win over the Houston Rockets at the New Orleans Arena.
Yet, with one week of regular-season games remaining, first-year coach Monty Williams would only allow himself a brief postgame smile and a satisfying fist-pump aimed toward his wife, Ingrid, and their five children sitting in the club seats behind the Hornets' bench.
"I told our guys, 'Don't exhale,' " Williams said. "We have more work to do."
NOLA