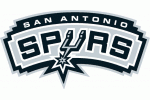 Manu Ginobili and Tony Parker combined for 20 points in the fourth quarter to lead the Spurs to a 97-90 road victory over the Atlanta Hawks.
Parker led the Spurs with 26 points and had eight in the fourth quarter. Ginobili had 18 for the game and 12 in the fourth quarter. Tim Duncan had 17 points. George Hill led the bench with 13 points.
The Spurs put the game away by scoring 31 points in the fourth quarter.
The Spurs, a big 3-point shooting team this season, were only 1 of 8 on 3-pointers for the game. Hill was the only Spur to make one.
The Spurs' magic number vs. the Lakers is down to three to earn the top seed in the Western Confernce.
San Antonio Express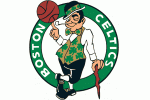 Uh-oh. Here we go again.
The Boston Celtics' double-digit lead in the third quarter was trimmed to just a handful of points.
And then, they did something we haven't seen them do much of lately when put in that predicament – fight back.
The lead was soon pushed back to double digits as the Celtics steadily pulled away for a 99-82 win over Philadelphia.
We have seen the Celtics (54-23) deliver some masterful performances this season, with Tuesday's win ranking among their more complete performances.
"We ran up against a team that played probably as well as they've played in a long time," said Sixers coach Doug Collins.
Although the final score doesn't speak to how close the game was for most of the night, there was little doubt about which team was better.
NECN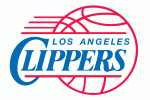 Mo Williams scored 16 points and keyed a fourth-quarter rally and the Clippers snapped Memphis' four-game winning streak with an 82-81 victory over the Grizzlies on Tuesday night.
Williams had nine points in the final period, including six straight points in the final 1:49 to give Los Angeles enough of a buffer for the victory, despite a wild ending that saw the Clippers run off the clock after a jump ball with 5.7 seconds left.
Blake Griffin added 15 points and 14 rebounds for the Clippers, while Chris Kaman finished with 14 points. Eric Gordon finished with 11 points.
LA Times