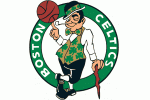 Rajon Rondo had 22 points and 14 assists, Paul Pierce scored 21 and the Boston Celtics stopped slipping further from first in the Eastern Conference, beating the slumping San Antonio Spurs 107-97 on Thursday night.
Kevin Garnett added 20 points and the Celtics, winning for just the second time in five games, moved within 2 games of Chicago for the No. 1 playoff seed in the East.
The Spurs stayed stuck in an untimely tailspin. The NBA's winningest team lost its fifth in a row and is in danger of falling out of first place after comfortably being No. 1 in the West all season.
Boston Herald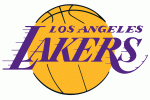 For a two-time defending NBA champion team that had everyone sold it was saving itself for the playoffs, the Lakers are closing in on the league's best regular-season record anyway.
By turning back Western Conference contender Dallas on Thursday night, 110-82, the Lakers reached 54-20 compared to San Antonio's 57-18 … with the Lakers still to play host to the slumping Spurs on April 12. The Lakers need to win that game to avoid giving San Antonio the tiebreaker via head-to-head record. If the Lakers do even the season series that night, the next tiebreaker for those teams is conference record: San Antonio is 35-11 and the Lakers are 33-11, meaning the Lakers are positioned to earn that edge en route to earning a tie.
The Lakers are 1 1/2 games ahead of Dallas — and likely to own that tiebreaker as a division champion — after the Mavericks lost their only game on the Lakers' court this regular season.
OC Register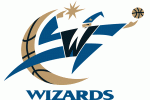 There is only one team in the Eastern Conference with a worse record than the 18-56 Wizards, and that's the 15-59 Cleveland Cavaliers, who will visit the Verizon Center on Friday. But the Wizards still might not have the advantage, as they'll be playing without point guard John Wall.
The NBA on Thursday suspended Wall without pay for one game after his altercation with Heat center Zydrunas Ilgauskas in Wednesday's loss to Miami. Wall was called for a flagrant-2 foul in the second-quarter incident, earning an automatic ejection. The league fined Ilgauskas $25,000 and the Heat's Juwan Howard (who also was ejected) $35,000, but didn't suspend either player.
Washington Times