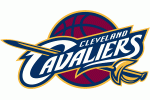 It was the first time in four tries the Cavs were able to best James and his new buddies, but it went a long, long way toward avenging the 118-90 debacle here on Dec. 2 that seemed to take the soul of this team for months.
Body, mind and soul were all back in equal portions on Tuesday, thanks to the spunk of Ryan Hollins, who may never have to buy a drink in this town again. Though J.J. Hickson (21) and Anthony Parker (20) scored more, it was the gutty play of Hollins that set the tone. Hollins finished with 13 points but went nose to nose with Dwyane Wade and Juwan Howard in the first half.
After the Cavs were criticized for their too-friendly welcome of James in his first visit to The Q in December, it was as if Hollins was going to make sure that didn't happen again — even though he never played with James.
Plain Dealer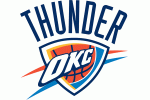 As the NBA's leading scorer, Kevin Durant is the kind of decoy that's hard to ignore.
The Oklahoma City Thunder used him to perfection to beat the Golden State Warriors 115-114 in overtime Tuesday night.
Durant took his place on the right side of the lane and headed toward the free-throw line as though he was getting ready to receive a pass, just as fellow All-Star Russell Westbrook took off on a drive to the basket.
The result: a foul against Stephen Curry with 11.4 seconds left, leading to Westbrook's game-winning free throw.
CBC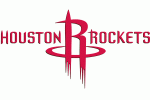 Kevin Martin finished with 20 points and the Houston Rockets handled the New Jersey Nets, 112-87, at Prudential Center.
Kyle Lowry posted 16 points and dished out 10 assists for Houston, which is now two games behind the idle Memphis Grizzlies for the eighth seed in the Western Conference.
Patrick Patterson and Goran Dragic both scored 13 in a reserve role and Chuck Hayes grabbed 14 rebounds to go along with eight points for the Rockets, who have won six of seven.
Brook Lopez paced New Jersey with a game-high 22 points. Sasha Vujacic scored 11 and Jordan Farmar added 12 with seven assists for the Nets, who played without guard Deron Williams for the sixth straight game as he deals with a strained tendon in his right wrist.
CANOE