When you have a home record of 32-4 – second-best in the NBA – and the best record in the Eastern Conference as the Bulls do, a 23-point first-half deficit does not seem daunting. Add to that the fact that Chicago has an MVP candidate running the team in Derrick Rose, who is seventh in the league in scoring and 10th in assists.
Rose had a quiet first half, but he was awesome in the second. Still, his game-high 31 points were not enough to beat a Sixers team that held the Bulls to 41 percent shooting and won the rebounding battle in a 97-85 victory.
If Sunday was incredibly disappointing, Monday was extremely satisfying.
Comcast SportsNet Philadelphia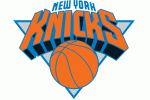 Carmelo Anthony got his big fat contract, a few billboards in Manhattan and the Garden crowd serenading him with the chant of "Mel-o, Mel-o." What was missing was that signature offensive performance in a game the Knicks needed to have.
And now he's got that as well.
Anthony scored 35 of his 39 points after halftime as the Knicks – aided by two questionable calls in the final 1:17 of overtime – snapped a six-game losing streak by defeating the undermanned Orlando Magic, 113-106.
Anthony made 12 of 26 shots and 13 of 17 free throws as the Knicks improved to 36-38 and 8-12 since the Melo trade.
NY Daily News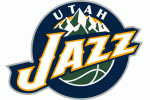 The Jazz's worst overall effort of the season resulted in their most embarrassing defeat of the year.
Utah starter Al Jefferson was pulled with 54 seconds left in the third quarter and did not re-enter the game, while starters Paul Millsap and Earl Watson spent the fourth quarter on the bench, and Utah fell 100-95 in overtime to the lowly Washington Wizards on Monday night at EnergySolutions Arena.
The victory was only Washington's second road win of the season and 18th overall victory of the year. Meanwhile, Utah's playoff elimination number fell to two and the struggling Jazz dropped their sixth consecutive game.
Jefferson led the Jazz with 15 points, while rookie John Wall topped Washington with 28.
Salt Lake Tribune