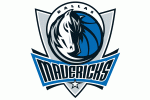 The Dallas Mavericks won their 50th game of the season Thursday night. But it wasn't the type of impressive performance the Mavs were seeking before they embark on a six-game road trip.
The Mavs huffed and puffed and finally blew down the lowly Minnesota Timberwolves 104-96 at American Airlines Center. But against a Minnesota team that's the second worst in the NBA — and playing without All-Star forward Kevin Love — the Mavs probably weren't too delighted that they struggled at home against one of the NBA's misfits.
"It wasn't pretty tonight," said forward Dirk Nowitzki, who finished with 30 points and 11 rebounds. "We were a little rusty there in the first half.
Fort Worth Star Telegram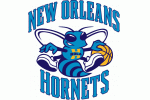 The New Orleans Hornets gutted out a 121-117 overtime victory against the Utah Jazz on Thursday night, but in the process may have lost power forward David West for an extended period of time with a left knee injury.
West sustained what is being termed as "left knee trauma" on a driving slam dunk with 22.5 seconds to go in regulation. X-rays were negative, but an MRI is scheduled for today in Phoenix, where the Hornets play the Suns tonight.
West was laid out on a training table in the dressing room in obvious pain, his knee encased in ice and his face covered by a towel. A large immobilizing splint and a pair of crutches were brought into the locker room.
Times Picayune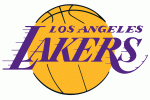 The last time Phil Jackson retired from the Los Angeles Lakers in 2004 the team made a strong push to lure Mike Krzyzewski away from Duke. It was an offer Krzyzewski seriously considered before eventually turning down.
Krzyzewski said Wednesday his answer would be the same if the Lakers, who could be in the market for a head coach if Jackson goes through with his plan to retire after the season, decided to call him again.
"I've never thought of ever leaving Duke for another school but there were three serious times where I almost left to go to the pros," Krzyzewski said. "One was when Dave Gavitt took over the Celtics [in 1990], another was with the Trailblazers [in 1994] and the one that I took to a really far level was the Lakers situation. They were great with me. I just could not give up what I've done and gotten at Duke. It just wasn't worth it."
ESPN