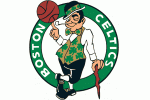 Marc Gasol scored 11 points with 11 rebounds and Zach Randolph had 13 and eight to lead the Memphis Grizzlies to a 90-87 victory over the Boston Celtics [team stats] on Wednesday night.
The victory helped Memphis solidify its hold on the eighth and final playoff spot in the West. The Grizzlies (40-32) are just one-half game behind seventh-place New Orleans.
The Celtics (50-20) missed a chance to move into a tie with Chicago for the best record in the Eastern Conference.
Boston Herald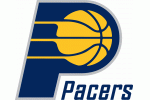 Danny Granger scored 33 points and the Indiana Pacers created breathing room from one of their closest competitors for the Eastern Conference's final playoff spot with a 111-88 victory over the slumping Charlotte Bobcats on Wednesday night.
Tyler Hansbrough added 24 points and Roy Hibbert had 13 points and 14 rebounds for the Pacers, who moved three games ahead of Charlotte for eighth place by completing a four-game season sweep.
Indy Star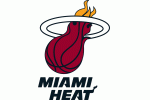 Dwyane Wade scored 24 points and Chris Bosh added 23 to help the Miami Heat rally for a 100-94 win over the Detroit Pistons on Wednesday night.
LeBron James had 19 points, eight rebounds and seven assists for Miami, which has won six of seven following a five-game losing streak.
The Heat trailed by 11 late in the third quarter before Mike Miller made a 3-pointer in the final seconds. Miami then scored the first 15 points of the fourth to take an 88-81 lead.
Globe and Mail