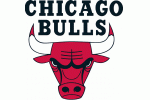 Derrick Rose had 30 points and 10 assists, helping the Chicago Bulls move back in the Eastern Conference lead with a runaway 114-81 win over the Atlanta Hawks on Tuesday night.
Chicago's starters sat out the final period after the Bulls set season highs with 41 points in the second period and 72 points in the first half. Luol Deng finished with 27 points.
The Hawks, who have lost seven of 10, were denied an opportunity to clinch a playoff spot and absorbed their first home loss to Chicago in four years.
The Bulls, who have won 10 of 11 since losing in Atlanta on March 2, began the night tied with idle Boston for the best record in the East.
TSN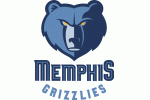 Memphis Grizzlies forward Rudy Gay received a second opinion on his injured left shoulder and the outlook is discouraging.
The team announced Tuesday that the 24-year-old will undergo season-ending surgery to repair a left shoulder subluxation. Surgery became a necessary course of action after visiting noted sports surgeon Dr. James Andrews.
Gay hasn't played since injuring the shoulder against Philadelphia on February 15, and the news of his impending operation — which has yet to be determined — comes with the Grizzlies clinging to a playoff spot.
Vancouver Sun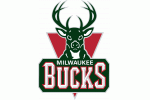 Milwaukee Bucks guard Michael Redd participated in practice Tuesday and is planning to play Friday in New York after missing the last 14 months following knee surgery.
"It was fun," Redd said of his first five-on-five practice since the injury. "I've got to get into the rhythm of playing basketball. This is my training camp right here."
Redd says he feels good, but will not play in Milwaukee's game on Wednesday night against Sacramento. Redd took the team's last road trip and mimicked the routine of the NBA travel schedule, working out in the morning and again at night while the team played.
ESPN