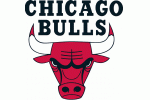 In crowning the Sacramento Kings 132-92 at the United Center, they celebrated the return of forward Carlos Boozer by notching their 50th victory and winning their 13th straight home game.
''That's what we expected,'' Boozer said. ''I'm used to being on 50-win teams. We didn't come here to win 50 games. We came here for much higher goals. We're taking it step by step, but that's definitely a good step in the right direction.''
Guard Derrick Rose knows what followed the last time the Bulls won 50 games, when Michael Jordan and Scottie Pippen were still in town.
Chicago Sun-Times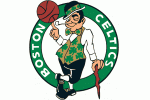 Kevin Garnett had 24 points and 11 rebounds, Rajon Rondo added 13 points and 12 rebounds, and the Boston Celtics scored the final 10 points for a spirited 96-86 victory over the New York Knicks on Monday night.
With blood flowing and bodies flying, the Celtics showed the Knicks they will be tough to beat next month if this was in fact a preview of a first-round playoff series.
Paul Pierce scored 21 points and Ray Allen had 15 for Boston despite a poor shooting night and a cut on his head that briefly forced him from the game.
Carmelo Anthony scored 22 points for the Knicks, but neither he nor Amare Stoudemire had a field goal in the fourth quarter.
Boston Herald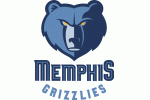 Grizzlies center Marc Gasol chased down a loose ball, dived at center court and came with away with a floor burn and the basketball.
He flung a pass to Zach Randolph, who flipped the ball to Mike Conley and the rest of the play seemed to epitomize the Grizzlies' 103-85 victory over the Utah Jazz on Monday night in FedExForum.
Conley darted into the lane and lobbed the ball at the rim, where Sam Young threw down an alley-oop dunk that electrified the crowd of 12,688.
Commercial Appeal