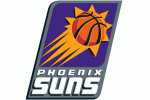 The Phoenix Suns are expected to be without forward Channing Frye for two to three weeks because of a dislocated right shoulder.
The sharpshooting seven-footer was injured with 6 1/2 minutes to play in the fourth quarter of Sunday night's 122-118 overtime loss at Oklahoma City.
Frye had a career-high 15 rebounds in the contest, the last of the Suns' season-long six-game road trip. He had two game-winning shots on the trip. The extent of the injury was confirmed in an MRI exam on Monday.
The former University of Arizona star has appeared in all 61 games for Phoenix this season, averaging 12.3 points and 6.6 rebounds.
Press Release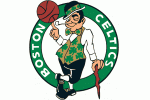 Celtics center Shaquille O'Neal deemed himself 85 percent healthy and suggested it will be about another week before he's able to get back on the court.
O'Neal said that his right foot, including an inflamed right Achilles, continues to trouble him, but suggested that if this were the playoffs, he'd play through the pain.
"[The Celtics] want me back at 100 percent," said O'Neal. "I tried to run on it the other day, felt pretty good, but afterwards we kind of took a step back, so hopefully in a few days, in a week or so, I'll be back."
ESPN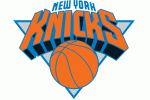 Carmelo Anthony's double-vision problem is apparently contagious. The entire Utah Jazz was seeing double Monday night as in two superstars at the top of their respective games scoring at will.
"Myself and Carmelo can score one-on-one with ease," Amar'e Stoudemire said.
This is what James Dolan had in mind when he pulled the trigger on last month's blockbuster trade. Anthony and Stoudemire had their most productive game as teammates, combining for 65 points in three quarters as the Knicks outclassed, outworked and ultimately outscored the Jazz, 131-109.
The win represented the first two-game winning streak of the Melo era and improved the Knicks' record to 33-29.
New York Daily