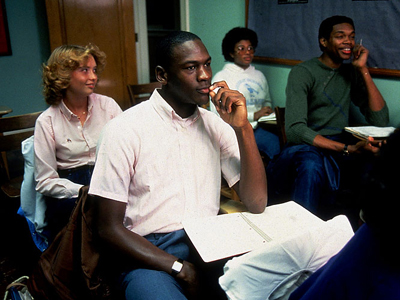 Back in 1981, Michael Jordan earned a scholarship to the University of North Carolina, where he majored in Cultural Geography. During his college years, Jordan collected accolades such as the ACC Freshman of the Year award, two All-American First Team selections, a NCAA championship, plus both the Naismith and Wooden College Player of the Year awards in 1984.
Of course he went on to have huge success with the Chicago Bulls, but sometimes we totally forget that at one time he was just a kid trying to find his way in the world and did homework like everybody else.
These pictures of Michael Jordan from 1983 remind us of that, after the jump .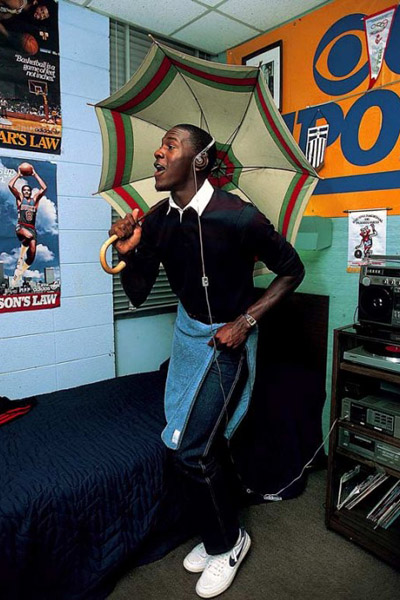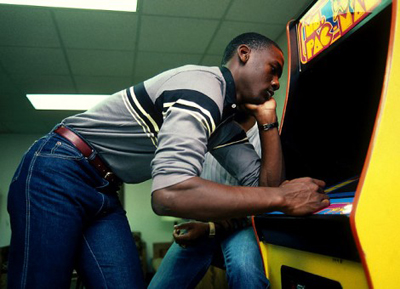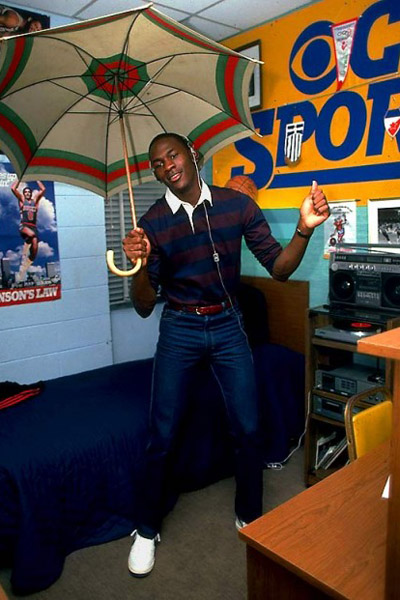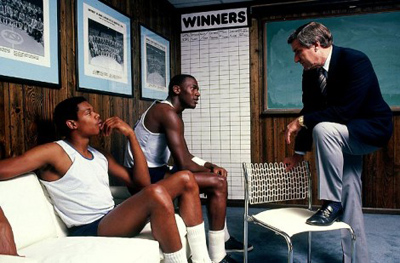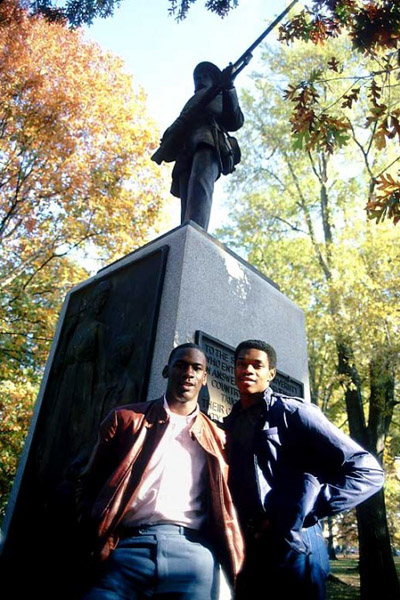 BTW, Michael Jordan returned to North Carolina to complete his degree in 1986.