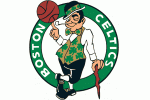 At times, when the life in his legs is less than full, Shaquille O'Neal can have a creaky, old-time look to his game.
Consider the Paul Pierce alley-oop pass — more a line drive than a lob — that the Celtics center one-handed off the fast break in the first quarter yesterday. O'Neal had to pause and catch his breath after that dunking shock to his 38-year-old system. He then strutted toward the far sideline in a series of long strides he calls the Diesel Walk, even freezing in a momentary stance for a camera-wielding fan.
"I think the alley-oop pass probably set him back five years," Celtics coach Doc Rivers said. "It was terrific, but when Paul threw that pass I thought there was no way. He not only caught it, but he finished it."
Here's something that isn't finished — a Celtics win streak that now stands at 13 thanks to their 99-88 win over Indiana
Boston Herald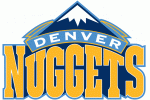 Judging from his amazing dunk Thursday against San Antonio, you'd think J.R. Smith would be an early favorite for the slam-dunk contest Feb. 19 during All-Star Weekend. Well, actually not.
The Denver guard said after Saturday's 115-113 win over Minnesota he doesn't even want to be in the dunk contest.
"Nah, I'm going to let somebody else do that one," Smith told FanHouse.
So wait a minute. Smith, who has been in two previous NBA dunk contests, would turn down an invitation?
Fanhouse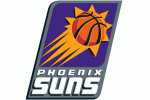 The Suns shook off a 1-4 stretch and a tumultuous Saturday to record one of their season's better victories with a 113-110 win at Oklahoma City, ending the Thunder's five-game win streak by riding Grant Hill's first 30-point game since he was with Orlando in April 2005.
Hill, the third oldest player in the NBA, outdid 22-year-old Thunder star Kevin Durant in a head-to-head battle that also had Hill guarding him frequently. Durant scored 28 but made only 8 of 19 shots while Hill made 9 of 17 from the field, hit 12 of 14 free throws and grabbed 11 rebounds. The 38-year-old had more points and rebounds than any player on the floor Sunday to have his first 30-point, 10-rebound game since he was with Detroit in April 2000.
"It's good to know I've still got it in the bag if I need it," Hill said.
AZ Central