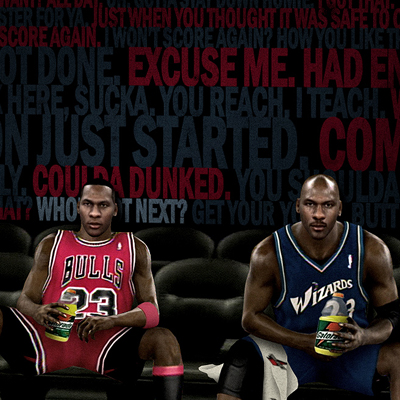 Apparently MessenjahMatt is pretty sick with the Photoshop too! A few warmer months back, he recreated  the famous Jordan vs Jordan Gatorade commercial from nearly 8 years ago using NBA 2K and now he created a sick wallpaper to capture the digitally recreated moment too.
I'm getting tired of saying it, but seriously — somebody at 2K Sports needs to get fired for not hiring this guy.
Download the wallpaper of your digital Michael Jordan dreams, here.