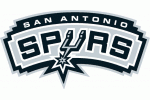 Running down how the San Antonio Spurs won their 11th game in a row, Manu Ginobili threw in a mention of Richard Jefferson's 3-pointer in the fourth.
"Thank you, Manu," Jefferson piped up from the next locker over.
The timing was perfect. Just the way everything is going for the NBA's hottest team.
Tony Parker had 24 points and 10 assists, and the Spurs continued their best start in franchise history with a 106-97 victory over the Orlando Magic on Monday night, improving their NBA-best record to 12-1 while surviving their stiffest test yet.
"The first five, six games were not against great teams," said Ginobili, who scored 25 points. "But now we've beat Utah, Phoenix and now Orlando at home, which is always a tough matchup for us."
Beating Orlando was a validating win on this streak for the Spurs, none of whom were about to declare themselves the NBA's best team afterward.
ESPN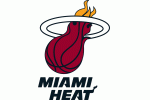 At least the Heat's first four losses came against good teams. The last two? Not so much.
The Heat followed Saturday's setback at Memphis with a stinker — a 93-77 loss on Monday to a mediocre Indiana team, a performance that elicited boos from the AmericanAirlines Arena crowd and will surely raise eyebrows around the league.
At 8-6, the Heat continues to play well below expectations. And this was by far the most troubling performance of the early season.
"We need to work to fix this," Heat coach Erik Spoelstra said. "I told them, `I'm not going to feel sorry for them [or] myself.' We need to dig ourselves back. This game was a surprise to me. Tonight was nothing that I recognized."
Miami Herald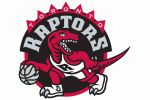 The New Orleans Hornets and Toronto Raptors agreed in principle to a five-player trade on Saturday that will send Peja Stojakovic to Toronto in exchange for guard Jarrett Jack, a person familiar with the trade said.
The person, who spoke to The Associated Press on condition of anonymity because the trade was not yet official, said New Orleans also will receive center David Andersen and guard Marcus Banks, while guard Jarryd Bayless, acquired by New Orleans from Portland less than a month ago, will go to Toronto.
New Orleans, which missed the playoffs last season, is off to a 10-1 start with three-time All-Star Chris Paul healthy and playing well. Yet the surprisingly strong start wasn't bound to dissuade general manager Dell Demps from making moves aimed at finding the depth to keep the Hornets' point guard as fresh as possible throughout the season.
Press Release