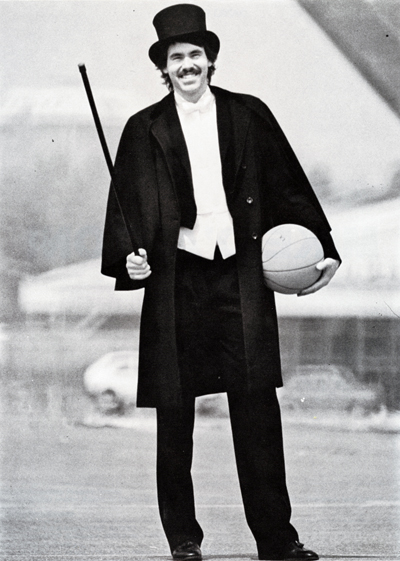 Mike D'Antoni's nickname in Europe was Arsène Lupin for his ability to steal the ball from other players and his unmatched cape wearing skills.
If you have the perfect caption contest words for this pic above, enter MSG.com's photo caption contest. The funniest captions for the photo featured below will be shared with Coach D himself on The Mike D'Antoni Show on October 26th @ 8PM on MSG.
Stay classy Arsène D'Antoni.