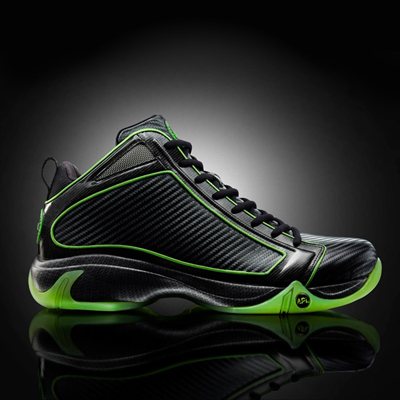 The NBA is prohibiting its players from wearing a new line of sneakers that claims to increase vertical leap.
"Under league rules, players may not wear any shoe during a game that creates an undue competitive advantage," the NBA said in a statement Tuesday.
Athletic Propulsion Labs' $300 Concept 1 shoe employs a spring-based system designed to increase lift.
The Los Angeles-based company was founded by twins Adam and Ryan Goldston, both former USC basketball walk-ons whose father worked in the shoe industry.
The brothers said Tuesday that many NBA players, including about 30 percent of the rookie class, expressed interest in the shoes but they wouldn't reveal names because the players had signed with other companies.