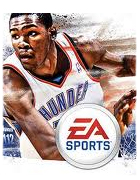 Holy pulsating pixels Batman! I don't have a fancy business degree, but I'm smart enough to know that EA Sports delaying their highly anticipated NBA ELITE11 title until 2011, was a very bad thing. Turns out it could be a very bad thing to the tune of a 60 million dollar haircut for Electronic Arts according to Wedbush analyst Michael Pachter who I assume has a fancy business degree.
"In a note to investors, Wedbush analyst Michael Pachter said the delay could cost publisher Electronic Arts as much as $60 million. Pachter lowered his holiday quarter revenue projections for the publisher from $1.52 billion to $1.46 billion, reflecting the loss of 1.1 million sales of NBA Elite 11.

Perhaps worse, Pachter thinks the game's 2011 first quarter sales will now be less than before, even with the game presumably launching in that window. In revising his figures, Pachter said he only expects the game to sell 500,000 copies at launch. When NBA Elite 11 was still set for an October launch, Pachter had expected sales of 550,000 for the January-March quarter. He even raised the prospect of it being canceled outright."
Damn son! NBA 2K has a vice-grip hold on the basketball video game market and that won't change when or if NBA ELITE 11 drops and that puts Electronic Arts is in a very tough spot. Do you release a game nobody's going to buy because they already have NBA 2K11? Or do you admit defeat and squash the release all together?
My crazy no business degree idea about this whole issue, is to make NBA ELITE 11 piggyback of the guaranteed success of the new NBA JAM release by offering NBA ELITE 11 at a mad discount if you purchase NBA JAM. Just to get NBA ELITE 11 off the shelves and in homes, to gauge the feedback you get from users and retool accordingly to keep fighting with 2K Sports. Wow! That actually sounded like a plan, I'm surprised too.