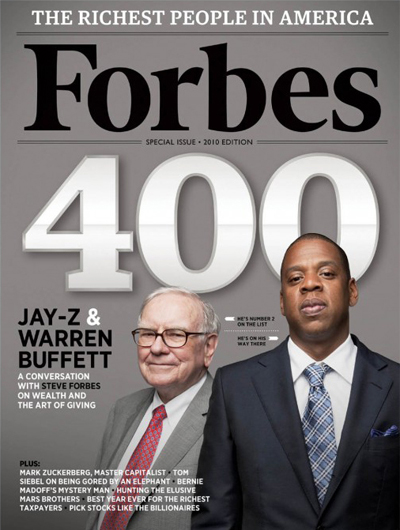 From Bricks to Billboards, from grams to Grammys. Part owner of the New Jersey Nets and hip-hop icon Jay Z made it to the big time, because others just can't match his hustle. In the first Forbes 400 summit issue, Jay Z and billionaire Warren Buffet pose on the cover together and do an awesome interview talking about their lives and successes with Steve Forbes at Buffett's office building in Omaha, Nebraska.
New Jersey fans gotta be loving Jay Z being involved with the Nets. Eventually good thing will happen with his involvement.
Watch the interview after the jump.