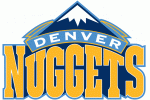 Nuggets coach George Karl, having cleared every major hurdle in his latest bout with cancer, has little doubt he'll be back for the upcoming season.
"I'm not sure it's official. Before we make that declaration, there's probably one or two more doctor's appointments that I want to get done," Karl said Tuesday. "But my mind slot is: Get ready."
Karl missed the majority of the last two months of the regular season and all of the playoffs last spring as he battled neck and throat cancer. With the help of his life partner, Kim Van Deraa, and other friends and family members, Karl is on track to getting back in the coach's chair.
Karl has one year left on his contract. "I'm excited about training camp," he said. "We have 10 practices before our first (exhibition) game, which I think is really fun."
The Denver Post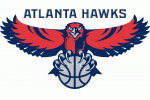 Sund is a Crawford fan, too, and why shouldn't he be? Jamal made him look smart for swinging that trade, and while it's not like the Hawks gave up much to get him, it was no sure thing Jamal would work here. It did work–so well, as it turns out, that Crawford had a big year and now is angling for one last big contract. Success is expensive.
As for Jamal's value on the trade market, I'm told at least three teams inquired about his availability before the pay-me-or-trade-me news came out but were rebuffed by the Hawks. I've got to think Sund will try to re-establish those talks now and listen to any other offers that come in. I know there's some sentiment to just deny Jamal the extension and have him report to camp (and he would), but would it be a good look for the Hawks to have an unhappy camper?
Atlanta Journal-Constitution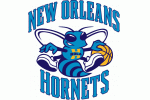 The Hornets officially named Monty Williams—a longtime assistant and a nine-year NBA veteran—their new head coach. A little more than two weeks later, the organization seemed to be in flux, with reports surfacing that star point guard Chris Paul wanted to be traded, to the point that the NBA office sent a memo to teams reminding them not to get involved in tampering with Paul or his agents.
The rumor mill has since cooled on the Paul trade front—but, according to Williams, it was never all that hot to begin with. "You can say it has settled down now, but it was settled before that," Williams told SN. "For me, it was never an issue. Chris never said anything about a trade. He never asked for a trade. He wants us to be a better team, but we all want that and Dell [Demps] and I are going to do all that we can to make it a better team. We're going to make this a better team with Chris here."
Sporting News