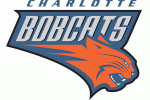 The Charlotte Bobcats thought the answer to their depth problems at center was to waive Erick Dampier(notes) to clear salary-cap space and then re-sign him for less money.
When Dampier wouldn't agree to a new contract, the Bobcats looked at the next-best option. It just so happened to be Kwame Brown, considered Bobcats owner Michael Jordan's worst move as an executive.
Jordan signed off anyway, and now they're reunited—nine years after Jordan's much-criticized decision to draft Brown No. 1 overall when he was running the Washington Wizards.
Yahoo! Sports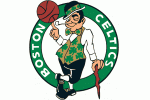 "I'm going to do whatever they ask me to do," Shaquille O'Neal said shortly after signing a two-year deal with the Boston Celtics this summer. If you're Boston Celtics coach Doc Rivers, this is exactly what you want to hear during the season. But in August?
Well, let's just say that as much as Rivers wants to believe the future Hall of Famer will keep his word, Rivers has been in this game long enough to know that things have a way of changing once you start adding and subtracting the minutes from a player who has grown accustomed to playing as much as his 7-foot-1, 345-pound body could handle.
"All players tell you what you want to hear in August," Rivers said in a radio interview with former Georgetown Hoyas coach John Thompson on ESPN 980 in Washington.
Rivers then touched on some of the conversations he and the Celtics had with O'Neal leading up to him joining the C's. When asked if he would come off the Celtics bench, Rivers recalled O'Neal telling him, 'Absolutely coach.'
And when asked if playing 10 or 15 minutes per game would suffice, Rivers remembered O'Neal responding, 'Oh yeah, absolutely coach.'
Csnne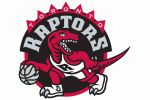 Spain's Jose Manuel Calderon will miss the world championships in Turkey after damaging a thigh muscle, the Spanish federation said in a statement on Monday.
The Toronto Raptors guard suffered the injury during his side's 86-85 warm-up defeat by the United States in Madrid on Sunday, and is expected to be out for four weeks.
Calderon helped Spain win gold at the last world championships in 2006. The next edition runs from Aug 28-Sept 12.
Montreal Gazette