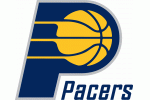 Though he has not spoken to anyone from the Indiana Pacers, Lance Stephenson is well aware of Larry Bird's disappointment with his arrest.
Stephenson says he heard about Bird's strongly worded statement that was critical of his actions and plans to speak to the Pacers president.
"I'm just going to try to stay focused," Stephenson said Tuesday at the New York Knicks' training facility, where he joined other rookies getting photographed for their Panini trading cards. "I'm going to talk to him, see how he feels about it and I'm going to move forward from it."
Stephenson, 19, was arrested Sunday in New York on assault, menacing and harassment charges. Prosecutors said the Pacers' draft pick pushed his girlfriend down a flight of stairs, then grabbed her and hit her head on the bottom step.
ESPN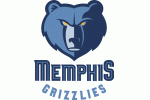 Xavier Henry slipped on a blue Memphis Grizzlies jersey with his name and the No. 13 on it.
Still to be determined is if he will wear it in games.The first-round pick still hasn't signed his contract, with the Grizzlies not willing to guarantee the maximum salary allowable under the rookie scale.
Teams can pay players up to 120 percent of their scale amount, which this season is about $1.7 million for the No. 12 pick. However, the Grizzlies would like to tie the extra 20 percent to bonuses.
So the swingman from Kansas remains unsigned, saying Tuesday he is working out, but otherwise just waiting for a call and isn't sure what will happen.
Press Release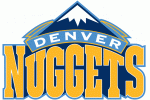 What is the fate of Carmelo Anthony? The most likely scenario would be a sign-and-trade. Anthony would sign the Nuggets' $65 million offer and then Anthony and his agent, Leon Rose, would work with the Nuggets to find a trading partner.
Most teams trading for Anthony won't likely do the deal unless he's already signed to the extension. The Nuggets would also want him signed because it would increase Melo's trade value. Anthony is believed to want to play on the East Coast, where he grew up.
His wife yearns for the big-city spotlight, and in all likelihood the Knicks and Netswould be two franchises who would be interested.
The Denver Post