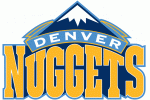 In taking his talents to South Beach, King James has earned verb status for himself — as in "The Nuggets don't want to get LeBron'd." While deciding where he wants to spend the rest of his basketball life, Carmelo Anthony will do what's right by his family.
But believe this: Nuggets owner Stan Kroenke will do what is best for his hefty investment in an NBA franchise, even if that means trading Melo. There is no way Denver can afford to lose the face of its franchise for nothing as a free agent. The Nuggets are now considering a strategy to part ways with their 26-year-old star forward, according to a league source.
The Denver Post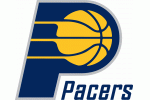 The Indiana Pacers draft pick Lance Stephenson, one of the nation's top prospects as a high school player in Brooklyn, pushed his girlfriend down a flight of stairs, grabbed her and hit her head on the bottom step, prosecutors said. A judge released Stephenson, 19, without bail late Sunday after his arrest on assault, menacing and harassment charges. Prosecutors had asked for $7,500 bail.
Stephenson's New York-based lawyer, Alberto Ebanks, said Monday that his client "did not maliciously, intentionally or in any other way cause harm to Jasmine Williams."
NY Times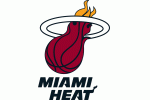 A passenger in Udonis Haslem's vehicle told the Florida Highway Patrol that marijuana found after a weekend traffic stop on a South Florida highway was his.
The Miami Heat forward's lawyer said that should vindicate the NBA veteran.
Eric Schwartzreich, Haslem's attorney, said the State Attorney's Office is reviewing the arrest paperwork, a process that should be completed in the coming days.
Haslem was arrested Sunday afternoon and charged with possessing more than 20 grams of marijuana, a third-degree felony, along with four counts of possessing drug paraphernalia.
Detroit Free Press