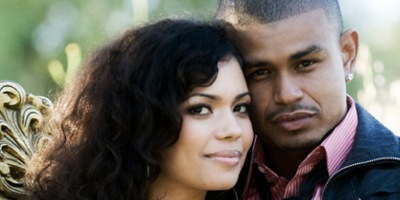 This Twilight thing is getting out of hand! Actress Jennifer Freeman married to free agent point guard Earl Watson bit her husband because she was furious Watson took her phone away and also hit him in the face twice with her right open hand. Don't mess with her phone!
According to legal papers filed last week, Watson claims when Freeman received a suspicious text message late at night (probably from Jacob) and Watson decided to check her phone. Freeman reacted by hitting Watson then biting him on the wrist and drawing blood. (Gross) Once she let go of his wrist, Watson claims Freeman then bit his chest and again withdrew blood. (Double Gross)
To top it all off, Watson also claims Jennifer then tried to attack him with an iron, but he was able to knock it out of her hand. That'll teach her to iron others! After being bitten and nearly ironed, Watson wanted a divorce and full custody of their 10-month-old daughter.
But according to TMZ, the couple have reconciled and are going to give their marriage another try. I would suggest they try a no biting rule and that they send everything to the dry cleaners to prevent any future human ironing. Call me crazy.