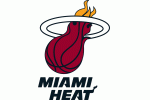 The Heat not only will be great, but historically great. So predicts the co-lead NBA analyst for ABC/ESPN.
"They will break the single-season win record [of 72]," Jeff Van Gundy said. "And I think they have a legit shot at the Lakers' 33-game [winning] streak [in 1971-72], as well. And only the Lakers have even a remote shot at beating them in a playoff series. They will never lose two games in a row this year.
"They have put together a much better roster than anybody could ever have expected," Van Gundy added. "There is now no good way to defend them. They are unguardable. They are indefensible. They are just too good and have added so much shooting and are so versatile that they will score at will.
Miami Herald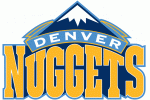 Carmelo Anthony may soon face the same predicament close friend LeBron James was in — playing for a club good enough to compete but not to win a championship.
We all know what choice LeBron made, and Anthony could make a similar decision next year. Anthony has been long rumored to favor the Knicks, who didn't waste their remaining salary cap money on lesser free agents, choosing to save the cash.
The Nuggets stayed relatively quiet in the offseason besides the additions of Al Harrington and Shelden Williams, and they don't look dramatically different from the team that lost in the first round to Utah in May. Unless the Nuggets make some dramatic moves over the next 12 months, they risk losing Anthony for nothing.
Boston Globe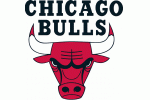 The Bulls solidified their backcourt and shooting depth Friday, signing veteran swingman Keith Bogans to a two-year contract according to a league source.
Bogans, 30, started 50 games for the Spurs last season and has averaged 7.1 points for five teams in seven NBA seasons. Bogans is a career 35.1 percent shooter from 3-point range.
Management cited improving 3-point shooting as a main offseason goal, and coach Tom Thibodeau has talked about the value of adding shooters since being hired in early June. The Bulls, who previously added sharpshooter Kyle Korver, ranked 28th in 3-point shooting last season.
The source said the two-year deal is worth roughly $2.5 million with only the first season guaranteed.
Chicago Tribune