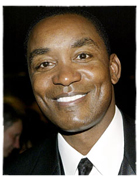 Two years after showing Isiah Thomas the door multiple times, the Knicks hired Zeke to be a part-time consultant to their organization. Currently Thomas is the head couch of the Florida International University mens program, but will do both jobs at the same time.
"I was honored to have been asked to help during the recent free-agent recruiting process, and believe that this new role takes full advantage of my skill set as an evaluator of basketball talent," Thomas said in a statement released by the team. "While I will of course continue in my role as F.I.U.'s coach, I look forward to working with Donnie, Coach D'Antoni and all of the Knicks staff to help bring a championship back to New York."
Wow, the NBA really is the place where amazing happens.
"Isiah Thomas brings unique experience as a Hall of Fame player, coach, executive and owner, and we believe having him as part of our organization will be extremely beneficial to the team's success," Walsh said. "Isiah was helpful to the team's senior management during our most recent recruitment efforts, including assisting with the acquisition of Amare Stoudemire."
In his last tour of duty with the Knicks from 2003-2008, the New York never made the playoffs, never won more than 39 games and had one of the most expensive payrolls in the entire league. Add to that a sexual harassment lawsuit by a former Knicks employee plus Thomas' accident drug overdose and you can official tag his era in NY a disaster.
Thomas will assist team president Donnie Walsh in various capacities, including player recruitment and could serve as his replacement in the not so distance future when Walsh will reportedly step down as the big cheese. Welcome back Zeke.