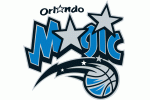 Orlando Magic decision-makers weighed risks and rewards as they considered candidates for their team's third point guard spot.
An experienced player can step into any game situation at a moment's notice, but he also might become discontented if he remains on the bench. A young player might not be ready to contribute at a critical juncture, but he probably would be happy just to be on an NBA roster. The Magic ultimately chose experience.
The defending Southeast Division champions re-signed 34-year-old Jason Williams on Tuesday, even though Williams likely will enter the season as the team's third-string point guard behind starter Jameer Nelson and fellow free-agent signee Chris Duhon.
Orlando Sentinel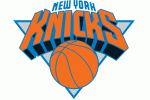 Informed Tuesday his contract will not be extended in Denver, Mark Warkentien can be added to the list of candidates for the Knicks' GM job. A highly respected talent evaluator who has been Denver's VP of Basketball Operations since 2006, Warkentien is close with Knicks team president Donnie Walsh.
Although Warkentien has a proven track record with 19 years in the NBA, Allan Houston, a favorite of Garden chairman Jim Dolan, is viewed as the frontrunner for the Knicks' GM post.
Houston now serves under Walsh. Walsh also wanted to hire Chris Mullin for the past two years but has not been given approval by Dolan.
New York Daily News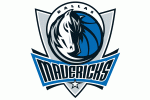 Josh Howard signed his one-year contract Friday to return to the Washington Wizards. The deal could pay Howard as much as US$4 million if he meets certain incentives. The two sides reached agreement on the contract Wednesday night.
Howard was acquired in a trade with the Dallas Mavericks on Feb. 13, but he played in only four games before tearing a ligament in his left knee on Feb. 22.
Howard had surgery in mid-March, with an expected recovery time of six to eight months. Agent Derek Lafayette says Howard is "ahead of schedule" but declined to say whether the forward will be healthy in time for training camp. Howard has averaged 15.3 points over seven NBA seasons.
Press Release